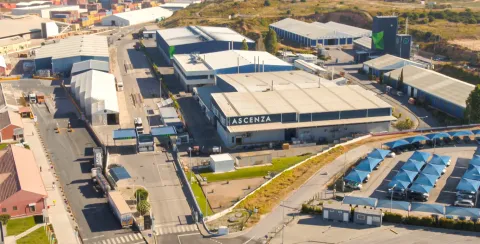 The capacity of our plants and labs, associated with excellence, quality, safety, and environmental protection processes, is one of the main ASCENZA differentiators and assets.
The complexity of our business is a result of the committed relationship between key variables, such as the capacity to produce a wide variety of products, manufactured to the highest quality standards, and our satisfaction of regulatory demands associated with registration processes.
At ASCENZA, we believe that we meet challenges with our capabilities, rigour and stringent standards, at both production and laboratory levels.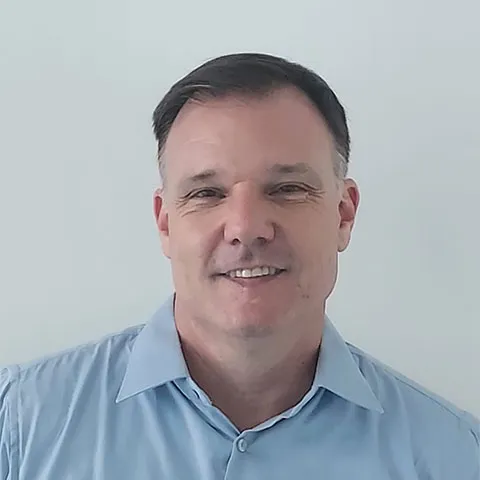 At our plant in Setúbal, we are guided by the corporate values of Safety, Empowerment, Ethics, Dedication and Resilience, but above all we are guided by ASCENZA's mission - to help farmers feed the planet, in the face of the challenge of a growing world population.
We work tirelessly to promote a sustainable and safe operation and we are able to produce and deliver a wide range of products with quality recognised by our customers thanks to our modern manufacturing facilities, the qualifications of our employees and the fact that we have one of the best formulation development laboratories in Europe - giving us a competitive lead in the analysis of raw materials, active ingredients, finished and semi-finished products.

Gustavo Cardoso, Site Director
active
active
Modern and Sophisticated Plants
In Setubal, Portugal, we manage modern and sophisticated facilities which are chiefly dedicated to our crop protection business. These units are fully adapted to our business needs, combining flexibility, efficiency, and environmental safety, ensuring the best safety conditions for our employees.


The plants consist of four completely independent sites:
Fungicide and Insecticide Plant
This unit produces agrochemical products in a solid state in the form of Dispersible Powder (DP), Wettable Powder (WP) and Water Dispersible Granules (WG) both by spray drying and extrusion processes. Similarly, agrochemicals products in a liquid state are manufactured in the form of Emulsifiable Concentrates (EC), Soluble Concentrates (SL), Suspension Concentrates or Flows (SC), water-in-oil emulsions (EO), Capsule Suspension (CS) and also mixed formulation of CS and SC (ZC). Different types of manufacturing processes are used depending on the type of formulation, the active substance, and the physical-chemical properties.
Different packaging techniques are used to pack agrochemical products in their solid and liquid state, depending on their final formulation.
Herbicide Plant
Our herbicide plant unit produce agrochemicals solutions in various forms: Suspension Concentrates (SC), Soluble Concentrates (SL), Suspoemulsion (SE), Emulsifiable Concentrates (EC), Capsule Suspension (CS) and Oil Dispersion (OD). This unit also has a dedicated facility for glyphosate production, starting from the amination process till the formulated product with a total capacity of approximately 11 million liters.
The manufacturing processes and packaging techniques are similar to the ones described for fungicide and insecticide plants.
Sulphonylurea Plant
In this unit we formulate and package sulphonylureas in both solid (WG) and liquid (OD) states. As a safety precaution, these facilities operate using clean rooms that are separated depending on the processes. These facilities are fully dedicated, separated, and isolated from other production units.
Sulphur Plant
We have always produced sulphur products, consequently this unit has evolved to address business dynamics. Today modern and dedicated facilities are used to produce Water Dispersible Granules (WG) by spray drying process.
Formulation Expertise
Through constant improvement and adaptation to market trends and needs, at ASCENZA we have developed robust knowledge in the field of formulation.
This has been pivotal to our strategy to add value to our key molecules, which is a significant competitive advantage in terms of our differentiation effort, with the goal of better serving our clients and farmers.
Today, in Setubal, we work with modern formulation types, even the most technically demanding.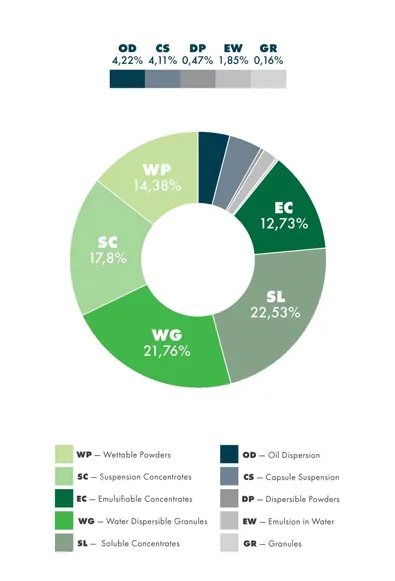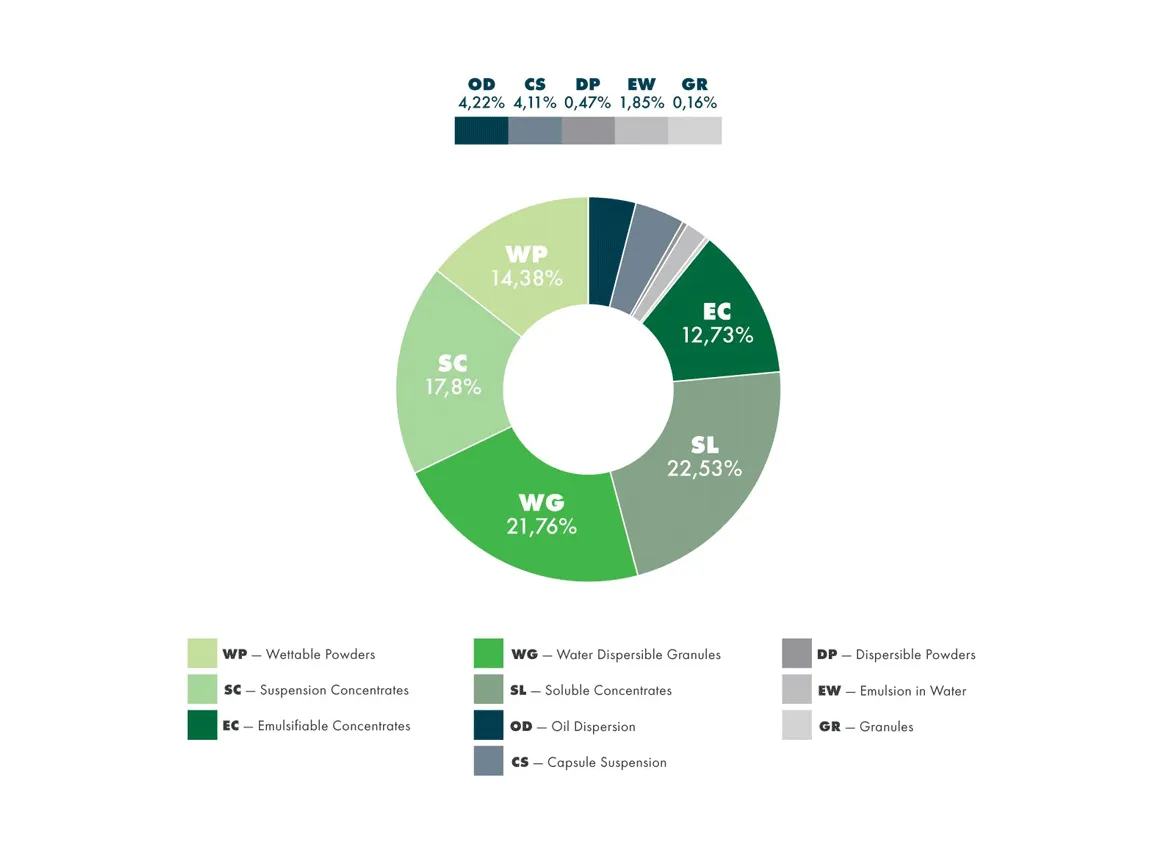 State-of-the-art Laboratories
To support our business model, laboratory capability is a key element of our strategy.
On the one hand, it ensures maximum operational quality standards, from the raw materials to the end product. This is achieved through our GLP-certified and ISO 17025 accredited quality control lab.
On the other hand, our labs also support all of our R&D developments and regulatory activities. Supported by a broad range of international certification standards, our lab capacity covers the following key business needs:
 
Physical-Chemical GLP Lab
Pesticides Residue GLP Lab
Microbiology GLP Lab
Cell Biology GLP Lab
Efficacy and Residues Trial Units (GEP and GLP)
Formulation Development Lab
Screening and Synthesis Lab
Synthesis Pilot Unit
Quality, process, safety and environmental protection excellence procedures powers the engine that drives a successful business. A commitment supported by an enlarged set of quality standards:
Physical-Chemical Laboratory
Residues Laboratory
Microbiology and Cell Biology Laboratory
Residues Trial Unit
Trial Unit for Crop Protection Products
Environmental Management System
Accreditation of Quality Control Laboratory
Quality Management System
Energy Management System
Occupational Health and Safety Management System
Research, Development and Innovation Management System
Environmental License