A History of over half a century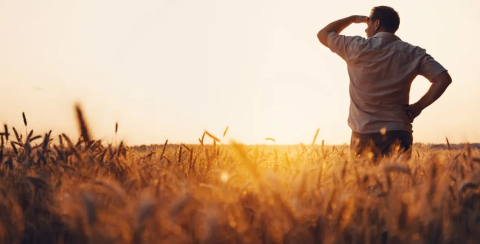 Working in the crop protection business since 1965, ASCENZAS' goal is to deliver the best solutions to its customers - farmers, distributors and technicians - in a close relationship with them. We believe it is by working together that we achieve a common mission: helping to feed a constantly growing population.
Over the years, we have acquired remarkable skills and knowledge. We have reinvented ourselves and adapted to the constant market challenges.
This history of expansion has given us the opportunity to increase and consolidate knowledge, and to expand and develop customised solutions for farmers, technicians and distributors.
It is this path of constant challenge response, based on increasing knowledge and developing innovative solutions, that makes ASCENZA a benchmark company in the sector.
Il s'agit d'un contenu exclusif réservé aux membres du site ASCENZA.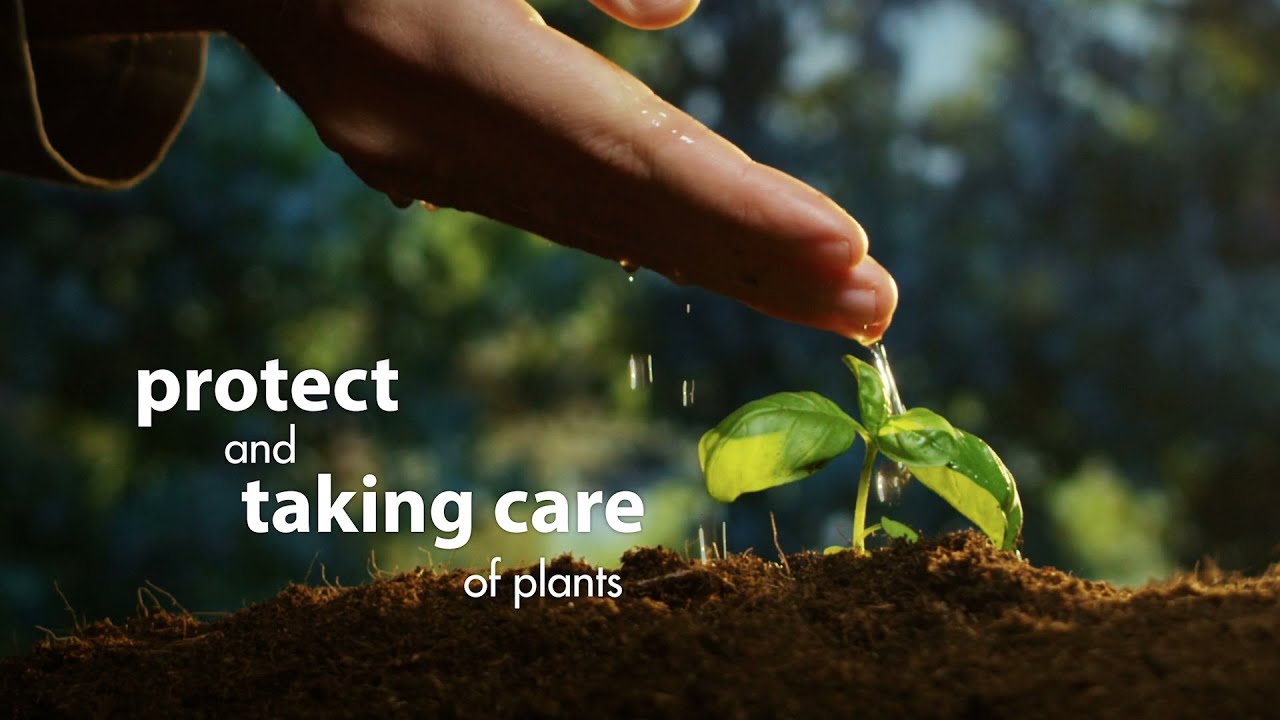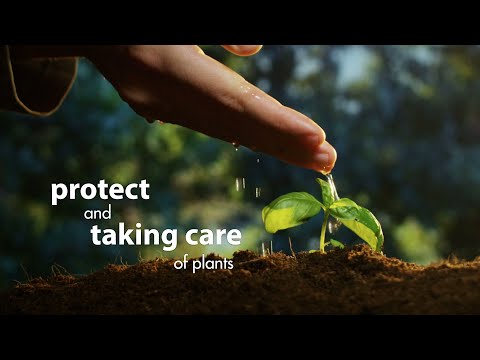 ASCENZA at a Glance
Market Share Iberia
*december 2020 figures
Product Registration
2021
At ASCENZA, we set ourselves the challenge of ensuring that all people have a healthy, balanced and affordable diet, without compromising the environmental balance. That's why, we work every day to find the best solutions for farmers. Above all, we want to understand, feel, see and be close to our clients reality. We achieve that by understanding the markets, our customers, the crops and being close with those who work the field. These values together with the constant search for new challenges, experience and know-how, have allowed us to grow and be a benchmark company in our sector.
João Martins, COO Crop Protection
active
Il s'agit d'un contenu exclusif réservé aux membres du site ASCENZA.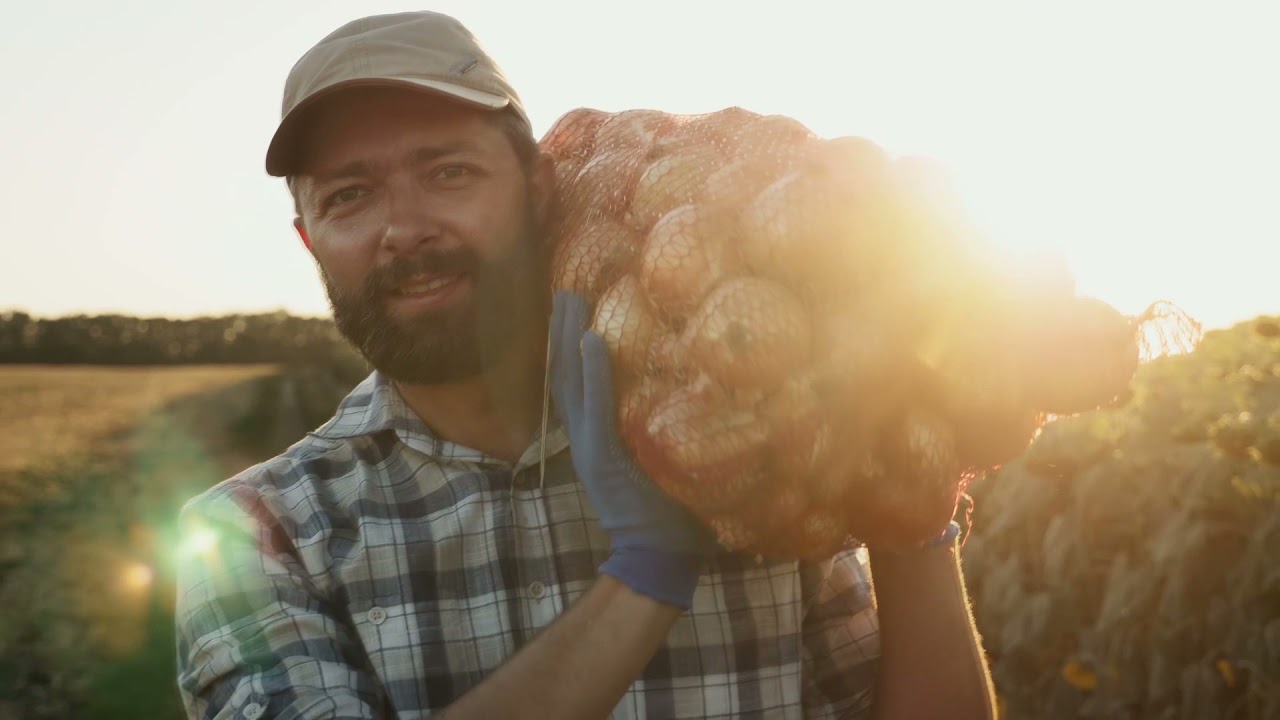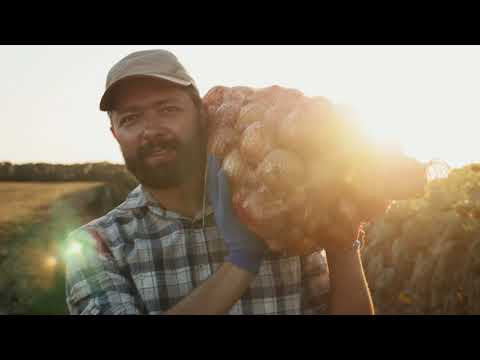 ASCENZA has changed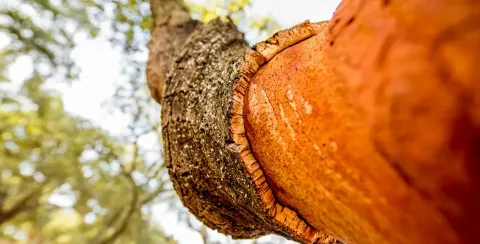 ASCENZA is derived from the Latin word ascendere, which means to ascend, to grow, to rise.
That's the starting point of our history of expansion. Just like the cork oak, ASCENZA carries an innovative, and global DNA resilient to both time and challenges.
We believe that the future of our farmers is the future of our community and therefore we are committed to Farming the future, by establishing partnership and trusting relationships, where the confidence and trust of farmers and the community are both crucial.
Our Mission
Our mission is to feed the world population using healthy and safe solutions, enabling balanced and sustainable agriculture. As part of the Rovensa Group, we aim to shape the way farmers can do more with less, giving consumers better products every day.
Our Vision
To be a worldwide benchmark in the crop protection business of differentiated off-patent products, giving farmers the solutions they need to farm our future.
Our Values
S.E.E.D.S Model
Safety is about sowing and empowering a safe team. We care and protect our people, striving for a Zero-Harm culture, where each of us counts.

Empowerment is about giving empowerment and feeling empowered. We give our people the space and the autonomy to carry out their decisions and to be responsible for the outcomes.

Ethics is about legal compliance and behaving in an honest and fair manner with all stakeholders. We do what we say and say what we do.

Dedication is about always doing our best and going above and beyond. We care for our company as if it is ours.

Striving is about resilience and not giving up. We look at problems as challenges and opportunities to make a difference.
ASCENZA Meaning
ASCENZA derives from the Latin word "ascendere", which means "ascend, grow, raise". This reflects the brand journey throughout the years, and we have inspired ourselves in the archetypal Mediterranean cork oak tree, that is a symbol of resilience, longevity and capacity for renewal, choosing this tree to illustrate our history and our logo.
Like the cork oak tree, ASCENZA establishes long-lasting relationships, based on its strength, and remaining rooted to our origins, we are prepared to explore other geographical regions and bring solutions to other agricultural communities.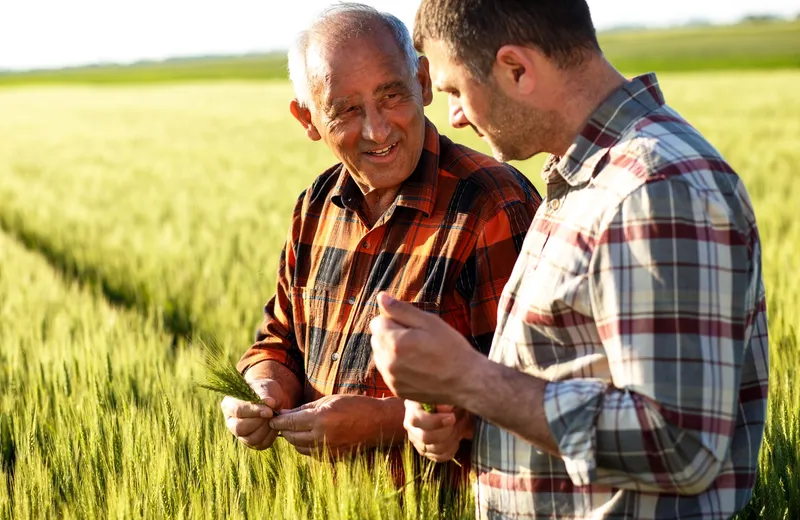 Proximity
At the centre of our development are the needs of our partners and farmers. Over the years, we have built long-lasting, deep relationships supported by extensive internal know-how and interdisciplinary work. Our close relationship with our customers has made us trustworthy and attentive to their needs, capable of bringing to live our shared ambitions.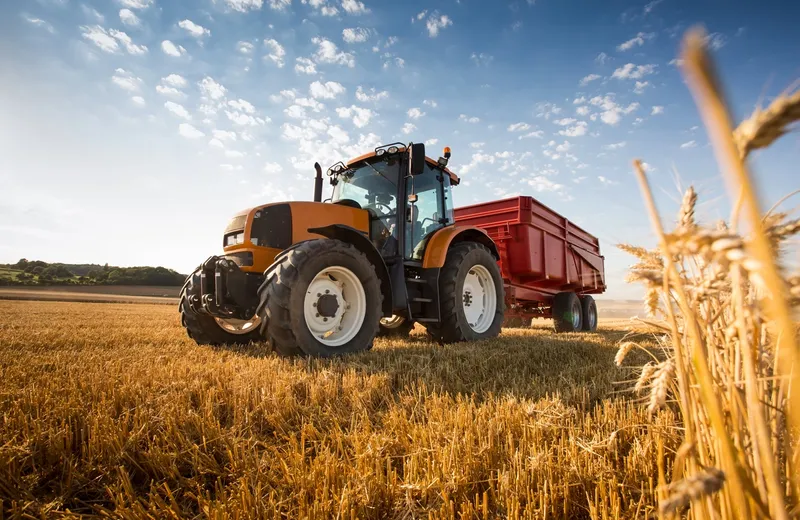 Simplicity
We have a strong, practical and pragmatic way of working. We go straight to the point, and that is reflected in our portfolio and our agility in solving issues. We are trustworthy, simple and direct.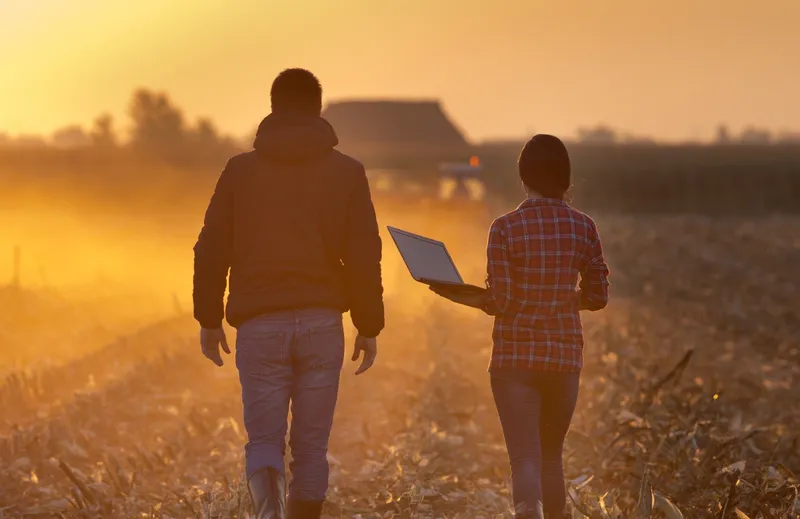 Agility
We listen actively to our customer needs. Our team, from the field to central services, work everyday to find the right solutions for farmers technical issues, and providing rapid technical support for our products.
We, at ASCENZA, are in constant evolution.

Over the years, we have matured our business and our expansion project.
The investment in multidisciplinary teams, in research and development, allows us to offer excellent off-patent solutions that meet our customers' needs - farmers, distributors and technicians.
Proximity, simplicity, and agility are some of our keywords, which are contained in the way we work and grow in our business, while taking care of plants, people and the planet.
It is with our eyes set on the future and aware of the heritage we want to leave to the next generations, that we continuously care for and invest in the development of new solutions - innovative and even more sustainable solutions. Solutions which ensure a healthy and balanced diet for the world's growing population, with total respect for the planet.
That's what we are committed to every day.
And that's why we claim we take care of Plants, people, and the planet - the three pillars of our brand positioning.
We take care of PLANTS as we provide solutions that meet today's farming challenges, through a balanced portfolio which includes a range of bio-protection products - the Blexia range.
We are a brand that takes care of PEOPLE. We are close to our distributors, farmers, and technicians, but above all, we take care of our people. Those who make us go further every day.
And we take care of our planet, as we pursue several initiatives in the sustainability sphere.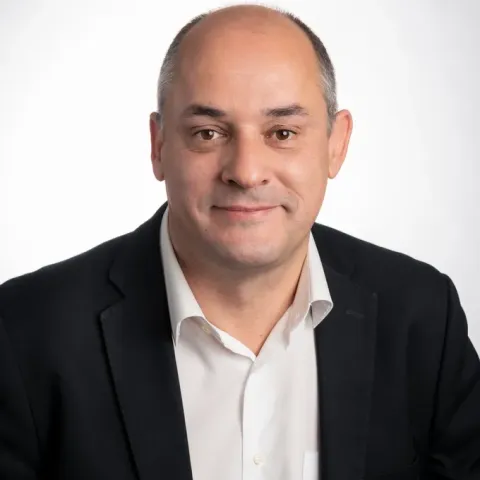 Our strategy is set on four pillars, being one of them - Expand Business Growth, which will allow us to invest in leveraging the actual scalable pipeline into new geographies. Portfolio expansion will be done organically or through opportunistic acquisitions. Besides, the development of commercial, industrial and regulatory strategic partnerships is a key important tool to boost market opportunities and adapt to business evolution.
Rui Correia, ASCENZA Central Marketing Director
active
active
Portfolio Innovation
Our main concern is to develop a sustainable portfolio through significant investment in portfolio evolution, with business sustainability and value-added solutions as key drivers.
Manufacturing
The state of the art manufacturing and R&D facilities plus its localization are the foundations for the speed to market, formulation and production quality.
Business Development
Expanding business growth through the leverage of our unique regulatory assets to new geographies and with new partnerships.
Customer Orientation
We have a pragmatic, customer-oriented strategy, using dynamic sales and marketing teams in the field to support our clients.
ASCENZA is a reference player, offering the market a balanced portfolio of solutions and a project that is:
Independent
Value Generator
Alternative
Long Term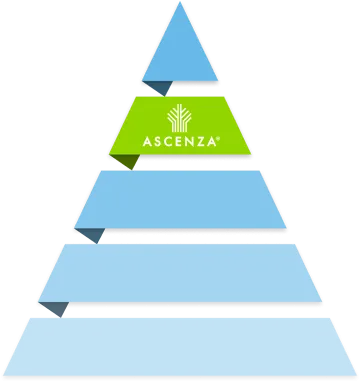 Multinationals with R&D, development of new active ingredients
ASCENZA - Generics companies with R&D, development of new products from off-patent active substances
Differentiation in terms of formulations
Independent Generics companies (self-supported)
Independent generics companies without their own support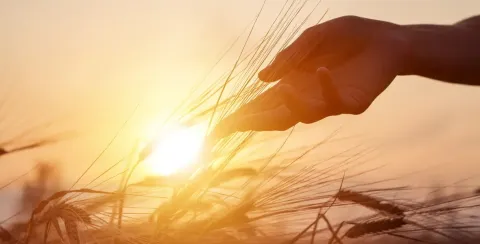 ASCENZA is part of the international Rovensa Group
which markets crop protection, bionutrition and biocontrol in more than 80 countries, with a direct presence in 30 countries. Rovensa has plants, research centres and laboratories in France, Spain, Portugal, Brazil and Ireland.

All Rovensa companies share synergies and offer a product catalogue that is complementary and has the same objective: Well Balanced Agriculture. This concept combines the key aspects of each company to ensure agriculture that provides safe and healthy, quality products with respect for the environment.
Crop Protection
ASCENZA is the pillar of Crop Protection in Rovensa and operates in all the Southern European countries plus Mexico and Brazil, leading the off-patent market in Portugal and Spain. It's a differentiated off-patent reference, with more than 40 active ingredient proprietary support, recognized by high-quality products and close relation to customers with solid alternative solutions.
Bionutrition
Tradecorp is a global benchmark in the development and manufacture of premium innovative Biostimulation solutions and Crop Nutrition specialities, which are marketed in more than 60 countries worldwide. Tradecorp provides a comprehensive, premium portfolio of products globally adapted to local agronomic conditions, comprising solutions such as biostimulants, chelates, and precision foliar fertilizers.
The recent acquisitions of Microquimica, in Brazil, and SDP, in France, have led to the company's unprecedented growth and added extra value to Tradecorp's portfolio, incorporating microbiological solutions, such as inoculants and bacterial extracts, along with cutting-edge adjuvants.
In addition, the recent acquisition of Rodel Flowers has given Tradecorp a new direct connection to the end user in Ecuador.
Biocontrol
Idai Nature is a global leader in biocontrol solutions based on botanical extracts and microorganisms with a strong in-house R&D biocontrol pipeline, leading the Biocontrol Pillar of Rovensa. Idai Nature has a strong presence across the five continents, achieved by means of sustained and sustainable growth which generates value and a sense of belonging to the clients, employees, and shareholders.
Several companies are part of this Business Unit like Agrichem and Agrotecnología.
Most recently the Rovensa Group acquired ORO AGRI - a company that is a reference in global biological market globally.
ORO AGRI manufactures orange oil and other products in four different continents with factories in the USA, Brazil, South Africa, and Portugal, where it develops and manufactures patented products for agricultural, home, and industrial applications worldwide. Product categories include adjuvants, pesticides, soil conditioners or foliar feeds.