A Well Balanced Portfolio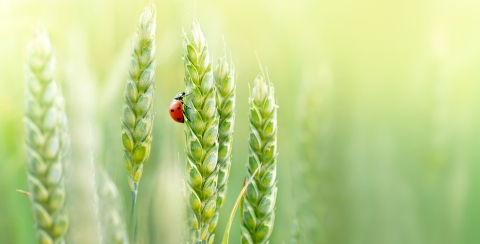 Being a farmer today is one of the most exciting activities, but one that has never been more challenging, as it must ensure the community's trust, while being an activity responsible for feeding a worldwide growing population - without ever neglecting to take care of the plants and, of course, the planet. ASCENZA is bringing in the upcoming years, a portfolio of innovative solutions to overcome both these and other challenges to meet farmers' needs, ensuring plants' sustainability through a balanced portfolio.
We are therefore committed to our mission: feeding the world's population, by using innovative, safe, and healthy solutions, ensuring a balanced and sustainable agriculture.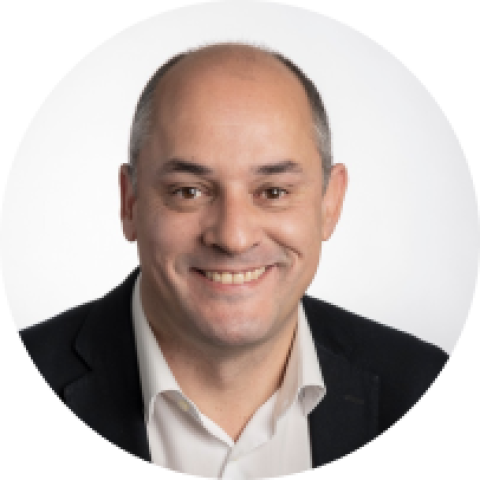 Bringing new off-patent solutions with added value for our clients is at the core of what we develop. The breadth and the scalability of our portfolio are two key competitive advantages, to face the new regulatory challenges in the EU and globally. We will keep investing in bringing differentiation to the market.
Rui Correia, ASCENZA Central Marketing Director
The Rovensa Group's Crop Protection Pillar.
We're a member of the crop protection pillar within the Rovensa Group.
Rovensa Group incorporates various companies and different business units with a complementary portfolio of innovative solutions, whose objective is precisely to change the agricultural model, within a concept of Well-Balanced Agriculture.
This is achieved by providing crop strategy programmes and services, adapted to all crops and to the specific and local farmers' needs. Currently we already cover a large part of the crop input spectrum of the world's major markets.
A balanced and innovative agriculture together with each of our farmers is what we strive for every day.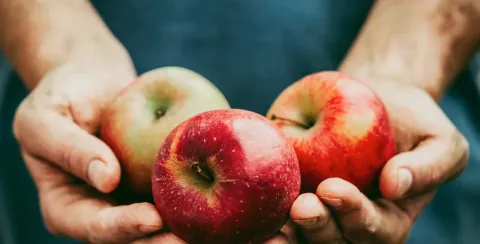 ASCENZA develops balanced and innovative crop protection solutions to support a healthy and sustainable food system, enabling us to increase the sustainability of our portfolio.
The breadth and scalability of Ascenza products portfolio is critical, considering the global environmental regulatory challenges.
We will continue to invest in bringing market differentiation, seeking to develop portfolio solutions to meet our farmers' needs.
active
Fungicides
Our fungicide solutions help farmers protect their crops against diseases in grapevines, fruit trees, vegetables, cereals and other crops. Our boots-on-the-ground approach has ensured the integration of an extensive portfolio of fungicides that brings together a wide variety of modes of action within an optimised and sustainable disease management framework, supported by our extensive internal expertise and interdisciplinary team networks. 
Today we supply products based on metalaxyl-m, penconazole, kresoxym, sulphur and many others, and our commitment to farmers and all stakeholders entails providing them with future sustainable solutions which respect the environment and social needs, through innovative and low-risk technologies. Therefore, we say that ASCENZA takes care of plants, people, and the planet.
Insecticides
Products to control insects, mites, and nematodes ("insecticides") are essential to produce affordable high quality food products, whether through direct damage control or by controlling the transmission of viruses to plants. 
For this purpose, we feature an extremely reliable set of active ingredients such as lambda-cyhalothrin, deltamethrin, pyriproxyfen, abamectin and hexithiazox, among many others.
Leveraging our vast internal knowledge, we focus on developing new ways to maximise the potential of these pest control products, along with best practices and formulations, while taking care of human health and of the environment.
We believe that a healthy and affordable nutrition for everyone is critical and is part of our mission. 
Therefore, we say that ASCENZA takes care about plants, people, and the planet.
Herbicides
Weeds compete with crops for space, nutrients, water, and light. If not controlled, they can severely compromise crop yields and harvest quality. Therefore, we perform exhaustive market analyses to identify the real needs and future problems which farmers may face with weed management. Based on known molecules such as diflufenican, s-metolachlor, iodosulfuron and flazasulfuron, we develop innovative combinations which form the basis of our differentiated herbicide products. We are equally committed to creating solutions (formulations) to optimise these herbicides' performance, with the support of the Rovensa Group, to enable us to respond even better to the weed challenges faced by our producers.
Therefore, we say that ASCENZA takes care of plants, people, and the planet.
Bioprotection Products
A growing trend towards bio protection products for the control of pests and diseases and the synergies derived from the Rovensa Group, have guided ASCENZA towards offering solutions based on botanical and microbiological extracts, with the aim of supporting producers in farming our future. Therefore, the Blexia brand is in place (https://ascenza.com/en/news/let-us-introduce-you-blexia).
Under the wing of ASCENZA, Blexia takes a contemporary position in relation to the latest trends in agriculture. Blexia brand products allow us to respond to the farmers' needs and simultaneously to the value chain demands, maintaining the crops' quality and profitability. 
These are innovative products used as part of integrated pest management systems that help to ensure low environmental impact while maintaining crop yield. Today, in the EU, where regulations are increasingly restrictive, these integrated solutions - conventional combined with bio protection products - are crucial to ensure our compliance with the regulatory component and to offer solutions that meet customers' needs for low residues, low environmental impact, and regulatory compliance.
Explore our solutions in your country
Our business complexity is a permanent challenge. The answer is our installed capacity, our meticulous approach, and the high standards we have adopted, both at the industrial and laboratory levels.
We manufacture exclusive Crop Protection Products


linking the R&D results of our activities to the industrial process. Therefore, we can bridge the gap between laboratory scale manufacturing and multi-tonne (per year) contract manufacturing.
Our multidisciplinary team is also responsible for ensuring that products meet all regulatory and legal obligations.
Our multidisciplinary team is also responsible for ensuring that products meet all regulatory and legal obligations.

One of the main benefits for ASCENZA customers is precisely that they access to a turnkey service, in which there are no concerns regarding capital investment, fix and maintenance costs or additional licenses.

With this tolling service, ASCENZA also granted some other advantages, such as:
• Flexibility to adjust production schedules.

• Competitive production costs.

• Timely delivery.

• And on top of that, the opportunity to work with a team of experienced professionals willing to delight their business partners.

• And finally, the opportunity to work with a team of experienced professionals willing to delight their business partners.