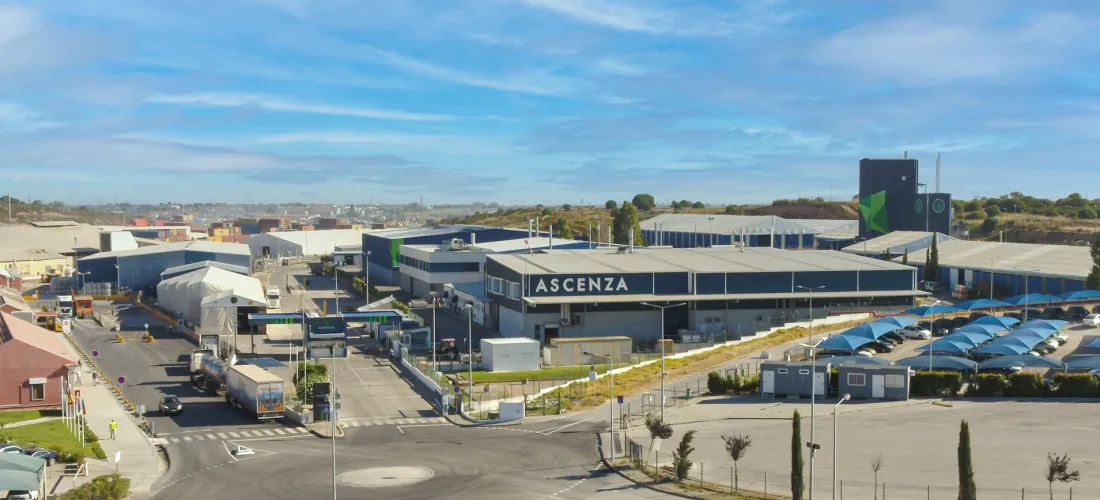 ASCENZA on the path of innovation and sustainability
ASCENZA is a European crop protection player, headquartered in Portugal, with direct presence in the South European markets, Brazil, and Mexico. With a turnover of c.200M$, differentiates in the off-patent segment through its strong and proprietary regulatory data ownership and its complete and differentiated portfolio, being a benchmark of the segment.
In ASCENZA, we run modern and sophisticated facilities, dedicated to the crop protection business, which is composed of four completely independent sites: Fungicides/Insecticides, Herbicides, Sulphonylureas, and Sulphur. These units are fully adapted to our business needs, combining flexibility, efficiency, and environmental safety, ensuring the maximum safety conditions for our employees.
Growth based on Innovation
Through constant improvement and adaptation to market trends and needs, in ASCENZA we have developed robust knowledge in the field of formulation. Today we produce a broad range of formulation types: EC, SL, EW, SE, SC, SP, WP, WDG, CS, GR, ZC and OD. Some of these formulation types represent more recent formulation technology like CS, ZC and SE allowing the combination of two or more incompatible active ingredients. This approach improves product safety, and reduces active substance degradation, making the use by the farmer safer, while guaranteeing optimal efficacy results.
Innovation in ASCENZA's formulation R&D is the driver of portfolio evolution, looking for more sustainable formulations, maintaining or improving efficacy, and optimising the AI load into the environment while making products accessible to all farmers. This is the case of a sulphonylurea-based herbicide, a unique solution developed internally combining three active ingredients with stability issues in a WDG formulation, which became a market reference.
Every year, our company invests more than 9% of turnover in Research and Development, including registration activities.
Beyond that, we count on a dedicated and specialised team with multidisciplinary backgrounds and a set of unique capabilities, namely our GLP state-of-the-art laboratories which support the R&D development and registration activities.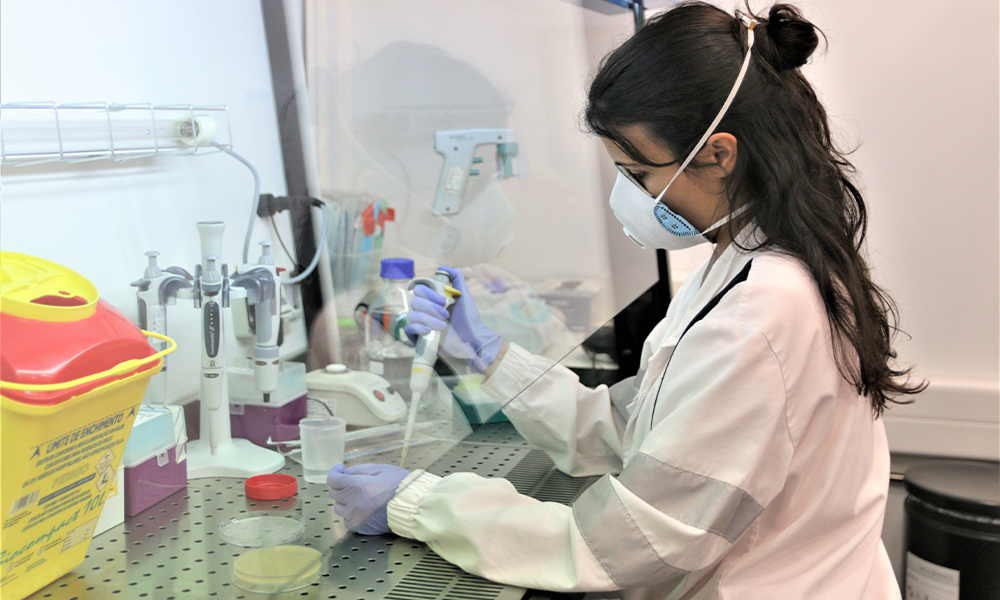 The biggest challenge for formulation R&D is to develop innovative solutions for farmers, with no negative impacts on the environment and human health, trying to shorten the time of development and lowering the time to reach the market. Another challenge is the actual regulatory environment, raising uncertainty around the future of some active ingredients and co-formulants. "Taking into consideration those challenges, products that may combine different plant protection technology makes us look at the formulations with a completely different perspective searching for disruptive solutions able to maintain or improve product robustness in a more sustainable way", shared Mónica Teixeira, ASCENZA Product Safety, Regulatory and R&D Director. That is also why today at ASCENZA, we work with research groups in universities and investigation centres to increase our internal knowledge and have access to innovative solutions that can rapidly be applied to our sector.
We take care of Plants, People, and the Planet
As is public knowledge, the crop protection sector is facing challenging moments. Public perception of pesticides is not good and doesn't take into consideration all the efforts done by the industry to improve product safety and the promotion of safe use near the farmers. Europe leads this trend, but at ASCENZA we take it as a global and inevitable trend. The point is that in Europe, regulations are more restrictive, and the Farm to Fork EU strategy will push for a 50% reduction of pesticides and therefore our integrated solutions - conventional combined with biological protection products - are crucial to ensure ASCENZA's compliance and offer options that meet customers' needs in terms of low residues and low environmental impact, thus overcoming regulatory restrictions. It is precisely this product portfolio that helps us renew our offer and increase differentiation.
There is indeed a growing trend for bio protection products to control pests and diseases and the synergies coming from Rovensa, led ASCENZA to offer solutions based on botanical and microbiological extracts, with the aim of helping producers in this area. In this sense in 2021, the Blexia brand was launched by ASCENZA, with products that allow it to respond to the requirements of the value chain while maintaining the quality and crop yield.
In terms of portfolio, our path to sustainability is more than just the Blexia brand, thus we continue to work on new formulations. "Our commitment is to bring adapted portfolios of strategic crops to the core and new markets, compliant with market needs, local legislation and greater environmental concern. Our aim is to ensure that our products provide the best possible customer experience", said Rui Correia, ASCENZA Central Marketing Director.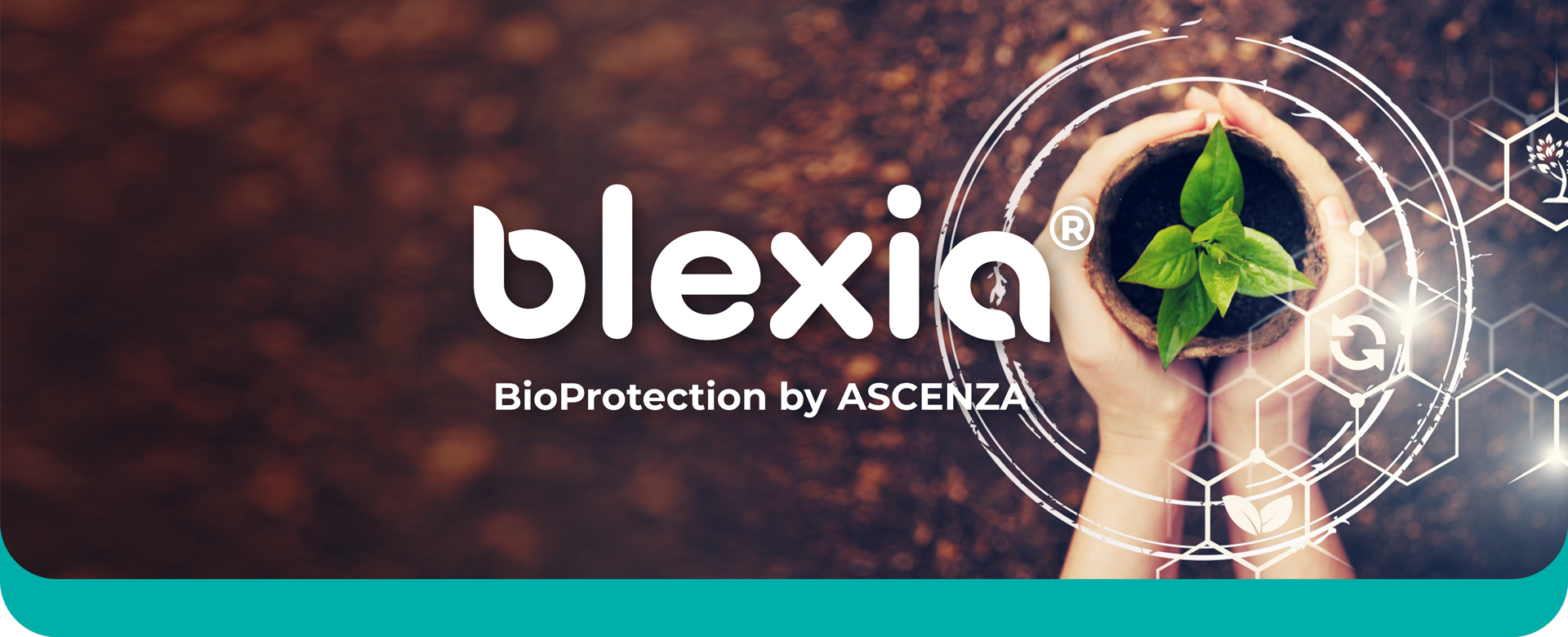 For ASCENZA sustainable agriculture means farming that preserves the long-term health of plants, people, and the planet, thus our investment model is targeting resources towards products and initiatives which offer differentiated sustainability benefits for farmers.
Today ASCENZA is already an ambassador of this new philosophy and is taking this message of change to all interested stakeholders. "We promote safe, sustainable and ethical use of our products along the product life-cycle. We ensure that our innovations are socially and environmentally responsible, working with stakeholders to promote safe product management within their own operations and to answer to their concerns", added Carlos Serrano, Sustainability Expert.
Therefore, we develop initiatives with social actors and professionals in the sector, focused on the improvement of good farming practices, running training courses on these good practices and on the safe use of crop protection products. In these activities, we make producers aware of the need to develop "win-win" agricultural practices, preserving their health, that of consumers and environmental safety.
We also take part today in a project that aims to innovate in the sector of crop protection, from a perspective of agility and security for our farmers. We are talking about the easyconnect project - a Closed Transfer System (CTS) that makes filling your sprayer faster, easier, and safer than conventional methods. easyconnect is supported by many crop protection manufacturers, so you can enjoy the benefits across a wide range of products.
In this effort to support a more sustainable agriculture, we are also actively engaged in research and education projects which aim to preserve the environment and improve biodiversity. To this end, we rely on partners in the educational and research fields who help us to go beyond the business sphere.
We want to make a difference together with our customers and support them in making sustainable choices and so at ASCENZA we have goals that are everyone's commitment, every day.