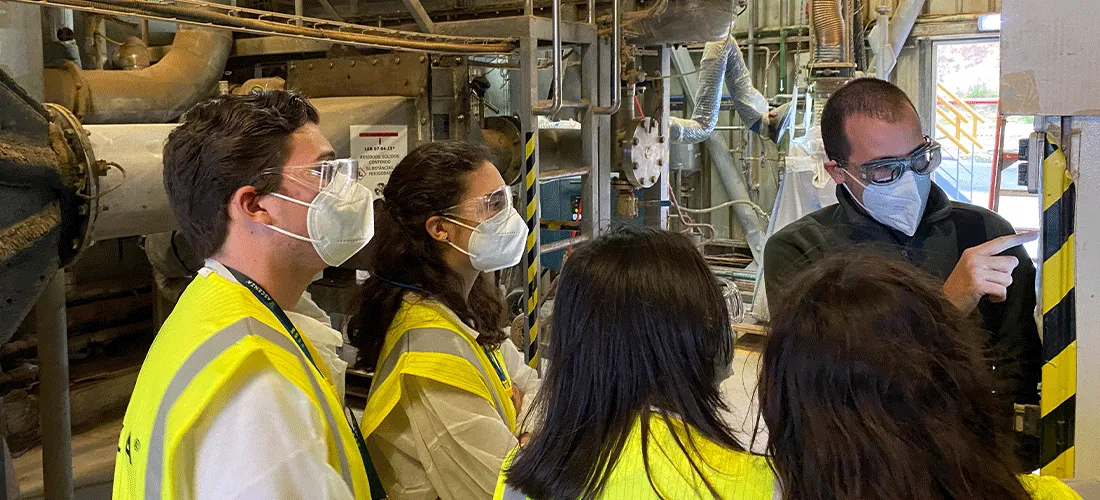 XXXVI Edition of Chemical Engineering Days of IST: Catalyse your Future
2023-03-17
General Information
Corporate
On the last days 15th and 16th of MarchOn the last 15th and 16th of March, ASCENZA attended the Chemical Engineering Days of Instituto Superior Técnico (Lisbon).
This event was a fantastic opportunity for future engineers to have contact with the labour real world and understand the roles a chemical engineer can have in the industry and especially in a company like ASCENZA.
Inês Bernardo, Processes & Improvement Specialist, held a presentation entitled Formulating what takes care of plants - the perspective of ASCENZA's Industrial Department, sharing what a Chemical Engineer does in our environment and her experience as one and which improvements have been implemented to improve employee's safety. She also shared her experience as a trainee at ASCENZA, who joined to complete her master's dissertation. She also shared her experience as an intern at ASCENZA, which she had joined to complete her master's thesis.
Paulo Madeira, Innovation Expert, and Frederico Nave, Physical & Chemical Coordinator, were present in an employment pitch which aimed to give students an experience of a job interview. Striking questions expecting spot-on questions marked this time-restricted interviews.
ASCENZA's participation ended with a visit from the students to our Plant, at Setúbal. Here they could see the manufacturing process, have a little sense of what it is like to be a chemical engineer in our factory and see all their answers being answered by our team. Especially for those who do not appreciate such an industrial environment the visit ended with a presentation from Maria João Narciso, Regulatory Specialist, explaining the importance of regulatory and other departments in the production process.
Excited about life at ASCENZA? Discover opportunities here