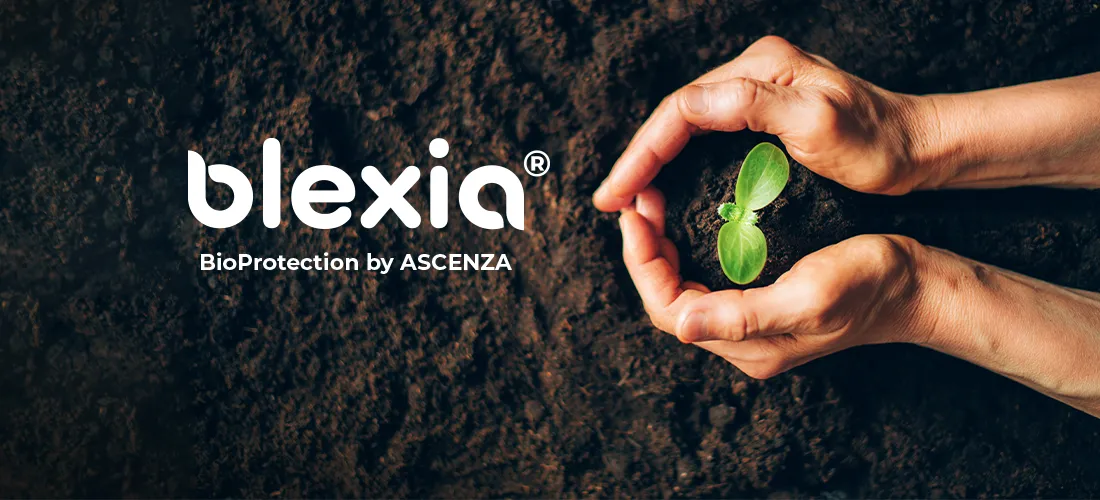 Blexia, bio-protection for all type of farming.
Ascenza, the Rovensa Group's pillar for crop protection, brings together its bio-protection products in a range of products branded as Blexia.
Comprising four basic substances and two bio-control products, Blexia concentrates the group's expertise to serve all crops and all types of farming.
Ascenza's commitment is to provide a range of sustainable products that meet the requirements of society and the environment. By investing 9% of its turnover in R&D a year, the Rovensa Group's crop protection subsidiary is building a combined technical and sustainable product range for all types of farming.
Global expertise at the service of Blexia.
To meet growers' needs and the requirements of end consumers, Ascenza has been distributing biocontrol products, natural and conventional solutions for the past two years. Brought together under the Blexia brand, this bio-protection range brings together the know-how and expertise of the Rovensa group.
Four basic substances for all crops.
Blexia's range comprises four basic substances and two biocontrol products, designed for all types of farming, conventional and organic, specialist crops and field crops alike. Carpet ((link to Carpet article)), based on sodium hydrogen carbonate, protects vines grapes against powdery mildew while limiting the use of sulphur. Equiset, a plant extract based on horsetail (Equisetum arvense), is a new solution for sustainable winegrowing. For fruit, vegetables and field crops, fungicide programmes can be based on Prevatect, made from chitosan hydrochloride derived from crustacean chitin. Insecticide protection in arboriculture and market gardening  can rely on Valesco, based on nettle extract.
Three key figures for Ascenza and the Blexia range:
1 ultra-modern production plant based in Portugal.
4 partner subsidiaries dedicated to BioSolutions, grouped together within Rovensa Next.
6 bio-protection solutions.