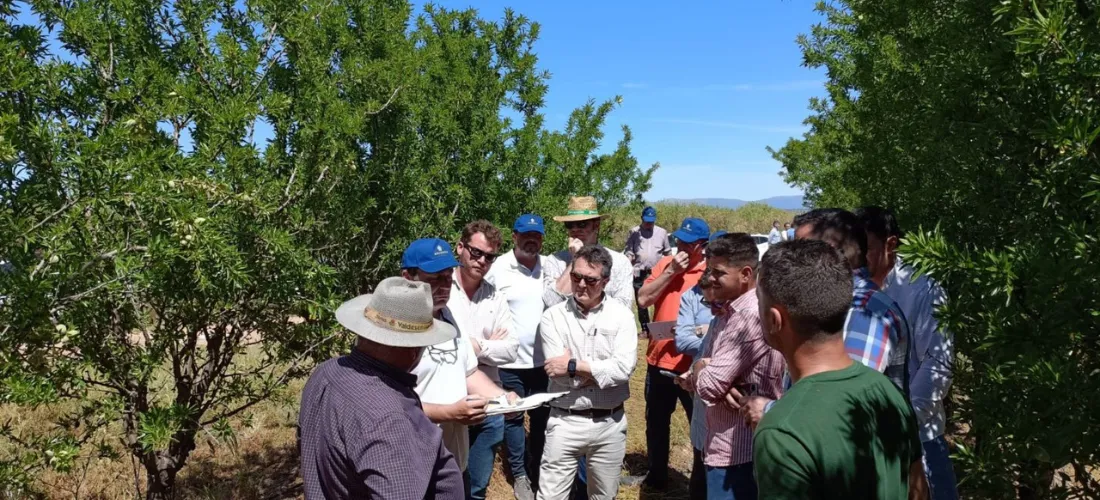 At ASCENZA, we share expertise in sustainable agriculture
"Sustainable agriculture is the result of the practices of each and every one of us". Under this commitment, ASCENZA launched a year ago an initiative that aims to bring together, in the same forum, the industry, operators and research centre representatives to share information and experience on the most innovative techniques in Sustainable Agriculture. The training courses include topics on the sustainable management of water, soil, agricultural inputs, and biodiversity.
As part of this training cycle, ASCENZA organised several demonstrations over the last few months on Good Agricultural Input Application Practices and machinery calibration.
The aim of these sessions is to show how to calibrate spraying equipment so that it works with the correct application volume. This knowledge is essential to reduce the amount of product used, which minimises both costs and unnecessary risks to the environment. The training consists of a theoretical session and a practical workshop in the field where participants can develop their acquired knowledge.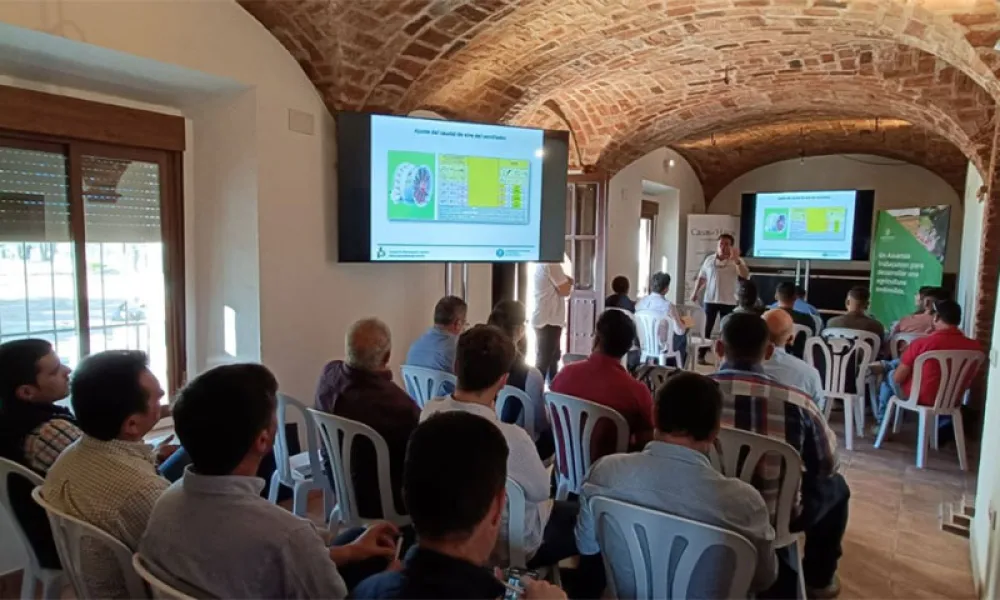 These demos are the result of an agreement between ASCENZA and the Agricultural Machinery Unit of the Polytechnic University of Catalonia, with which ASCENZA intends to train 100% of its distribution in Spain, with a series of demonstrations in different crops.
Along this path of sharing knowledge about sustainable agriculture, ASCENZA is already planning other similar educational initiatives in the other countries where it has its own operations.
We do it because we care. We want to develop innovative environmental projects that position Ascenza as an entity that knows how to give back to the planet. In accordance with the European Commission's Farm to Fork strategy, we are committed to the use of techniques and tools that allow, while maintaining efficiency, to reduce the amount of product released into the environment.
By promoting these techniques, we become participants in the sector's transformation, working as innovation drivers, adding value, and ensuring a strong commitment to the environment and to people.