3rd edition of the I Living Labs of the E³UDRES²
2023-03-07
General Information
Corporate
The I Living Labs of the E³UDRES² alliance is an oriented event to share experiences and discuss the future of science, which has already counted with the attendance of hundreds of students and researchers.
The 3rd edition took place on March 7 and was attended by ASCENZA, through the participation of Paulo Madeira, who has been working with ASCENZA since 2014 and now assumes the role of Innovation Expert.
Some of our challenges and projects were shared in this intervention, such as:
PPP4Vine: New designed molecules to control critical pests and diseases and biocontrol of vineyard pests.

Towards a framework to unify in silico methods to support decision-making for chemical risk assessments: application in endocrine disruptors.

Valorisation

Valorization

of winery waste streams towards a bio-based novel pesticides.
Following this participation there was a Q&A session, where researchers and students from different backgrounds discussed the intersection between different research fields.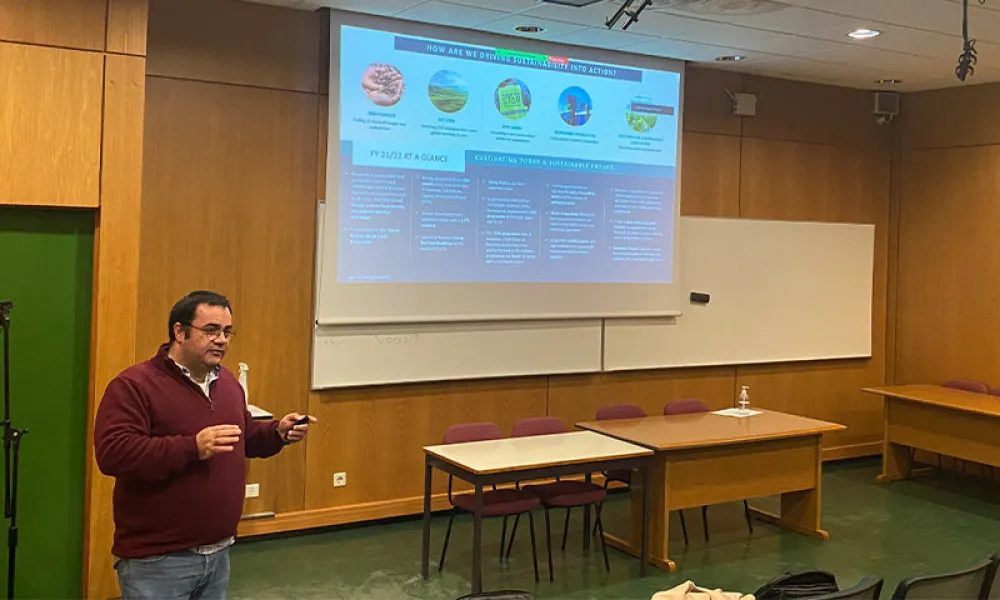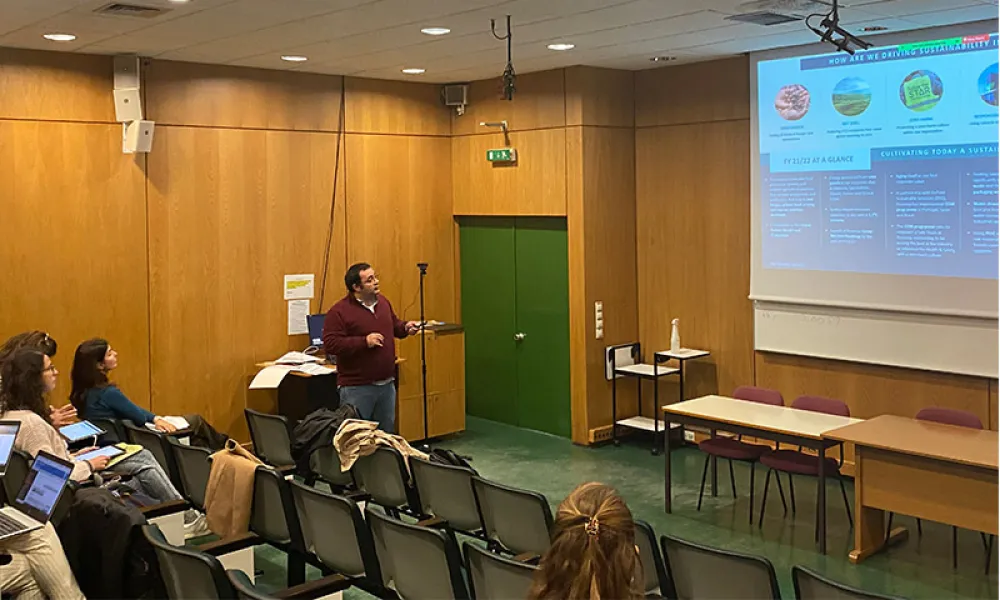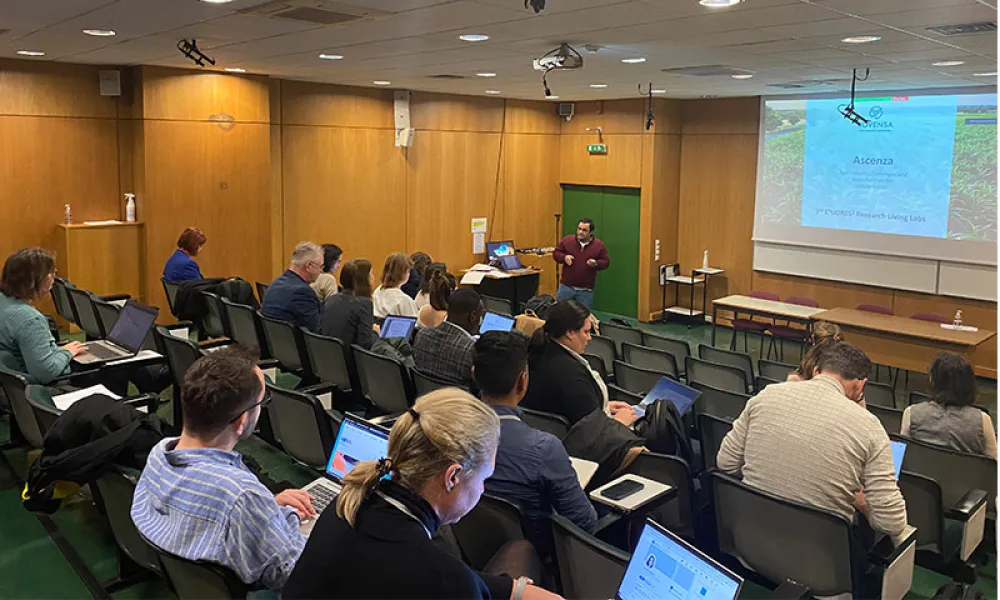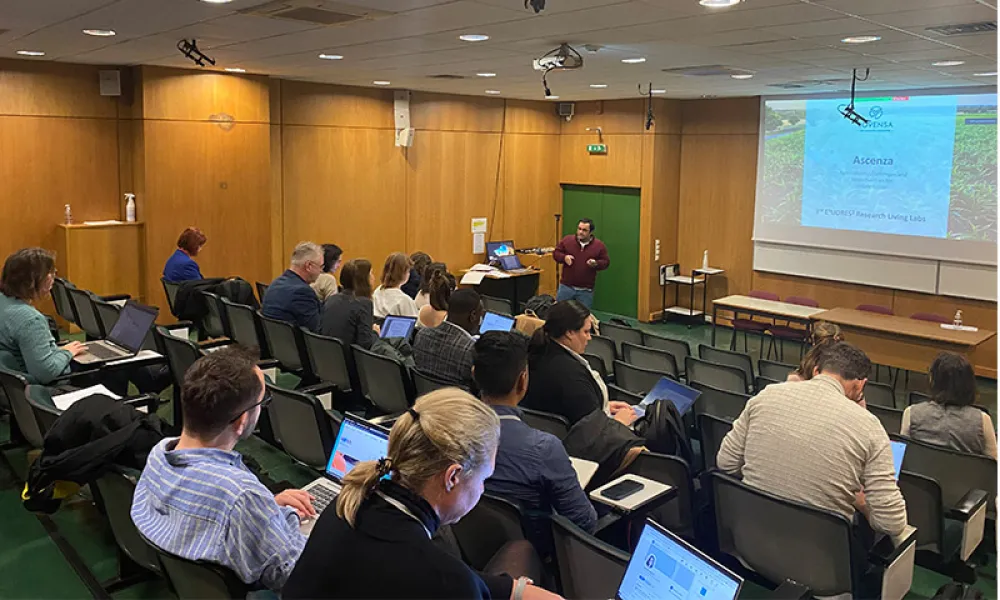 Knowledge from academic institutions is crucial to the evolution and therefore, ASCENZA is committed to such partnerships, counting already with a large involvement with several entities - Instituto Politécnico de Setúbal, Instituto Superior Técnico, Universidade Nova de Lisboa, iBET, BioISI, BarcelonaTech, among others.
If you're interested in getting additional information about our innovation processes and opportunities for partnerships, please use the following contacts:
Paulo Madeira - paulo.madeira@ascenza.rovensa.com | LinkedIn Profile 
About E³UDRES²:
E³UDRES² - ENGAGED AND ENTREPRENEURIAL EUROPEAN UNIVERSITY AS DRIVER FOR EUROPEAN SMART AND SUSTAINABLE REGIONS - is a European University Alliance - a network of higher education institutions located in Europe, that have decided to closely work together and collaborate in the fields of research, teaching, innovation and much more.